About Judi Cofrin • Turtlesong Yoga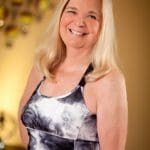 NH Spine & Sport is pleased to welcome Turtlesong Yoga to our family! Judi Cofrin has developed her classes over the last 10 years to include healthy movement to support your life experience. Her yoga classes are suited for any body type, any age and any ability, and can be adapted and modified to you. Whether you are looking for support for aching joints, relief of pain, or a place to relax and let go then her style of teaching is for you.
Contact Judi at turtlesongyoga@comcast.net or by calling 603-860-1407.